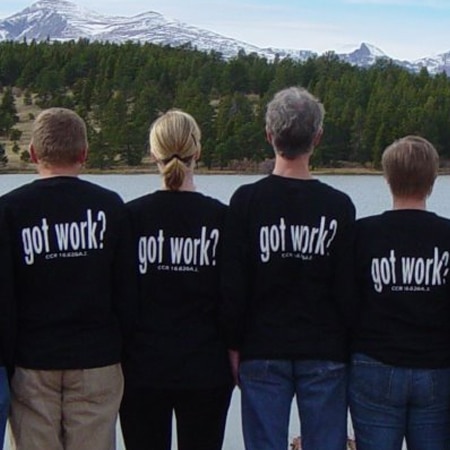 The National Certificate in Employment Services (NCES) "Get Work Now!" is CTAT, LLC's comprehensive program for employment professionals who serve job seekers with disabilities, TANF, and/or transition age youth. Based on universally endorsed ACRE (Association of Community Rehabilitation Educators) approved competencies, this innovative course consists of three online classes totaling 40 hours of flexible coursework that spotlights the talents of your job seekers while addressing the complex needs of the business community. Regardless of the challenges faced by the population you serve, GET WORK NOW! is the vehicle you need to achieve guaranteed employment success.
GET WORK NOW! consists of three classes that may be taken in any order to achieve the valuable National Certificate in Employment Services.
Step I delivers the essential principles and practices that lead to quality workforce participation for the people you serve.
Step II provides you with the tools, tips, and techniques necessary to identify the marketable skills of your job seekers and match them with the employment needs of the business community.
Step III focuses on learning more about a business, developing the right job within that business, and providing the necessary training and supports to insure your job seeker's success.
All of these classes are available in an online distance learning format, and Step II is also available through a face-to-face class.
MT INVEST
MT INVEST, a 15 hour web-based self-paced course, is available to employment partners and the public throughout the State of Montana! The class was developed in collaboration with the MT Developmental Disabilities Program, the Division of Vocational Rehabilitation, and the Center for Social Capital/Griffin-Hammis Associates.
Individuals with disabilities have many talents and interests that can contribute to a business, but they can also face additional challenges to obtaining and retaining good jobs. To create an opportunity for that person to be most successful, there are several activities and/or steps to identify employment options that are a good match to the person's skills, interests, and workplace preference (likes quiet or likes noise and activity for example). The curriculum and testing will help learners develop the skill of facilitating Employment Supports, as well as inspire and motivate employment staff to new levels of performance and professionalism. Whether you are helping a family member or friend, or whether you are or plan to be an employment specialist professional, this information can help you bring successful results to those you are assisting.